Important Facts About Ice
Have you ever really considered where your ice comes from?
You may be surprised that all ice isn't the same.
In fact, people consume nearly two pounds of ice per day.
If you didn't realize - this makes ice a food.
An important point we think about every day.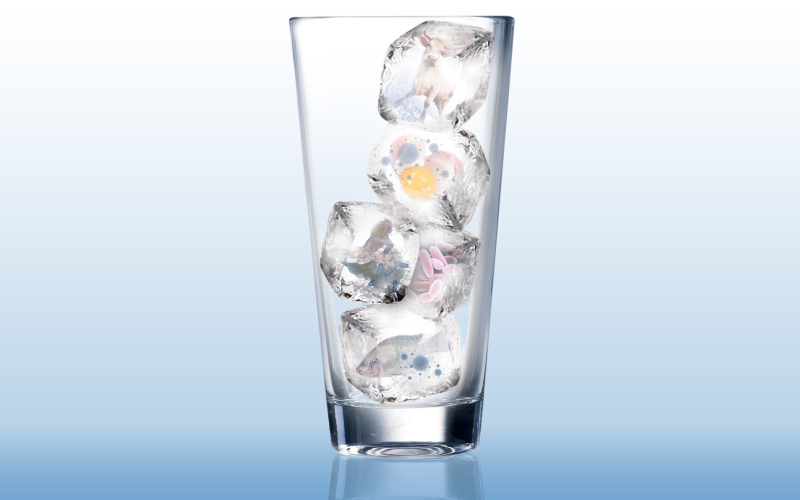 Ice can become contaminated.
Viruses and bacteria can survive the cold temperatures of ice.
Psychrophilic bacteria can survive cold temperatures.
Regulation and sanitary inspections are not required.
To assure the highest quality of ice is distributed to our customers
Carolina Ice is made from purified water in a fully automated
manufacturing system which minimizes the risk of contamination.
Quality Assurance
Our facility is inspected by the following:
The International Packaged Ice Association quality certification assurance program
Federal Regulatory Authority
North Carolina Department of Agriculture Food and Drug Protection Division
US Department of Defense Approved Sources Division
(Listed in the Directory of Sanitary Approved Food Establishments for Armed Forces Procurement)
Additional Safety Measures Taken by Carolina Ice:
Code dating packages to enable a systematic recall if necessary.
Voluntarily send samples of product for testing to an independent certified laboratory on a weekly basis.
Daily in-house testing of the purified water used to make the ice and the finished ice product.