Carolina Ice Company, Inc. is full service and delivers to locations indicated on the map below.
Trailer load quantities can be shipped anywhere in the continental U.S.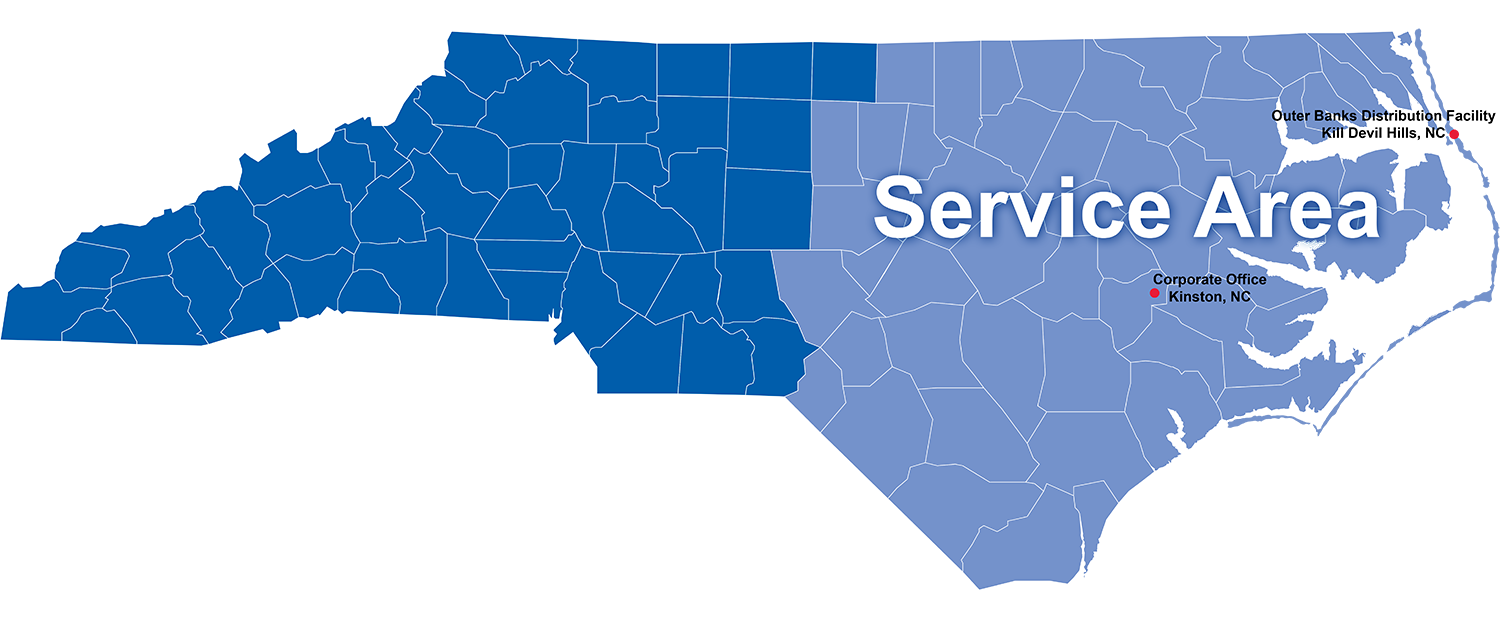 When faced with a natural disaster in our full service delivery area, 100% of the company's supply is distributed through our existing customers, at the regular price, and in the usual delivery order.
Under such circumstances we do not accept new accounts until the disaster has passed. For more information contact us toll free at 1-800-776-6057.
Compare the cost of operating your own ice machine and see how much you can save with Carolina Ice.